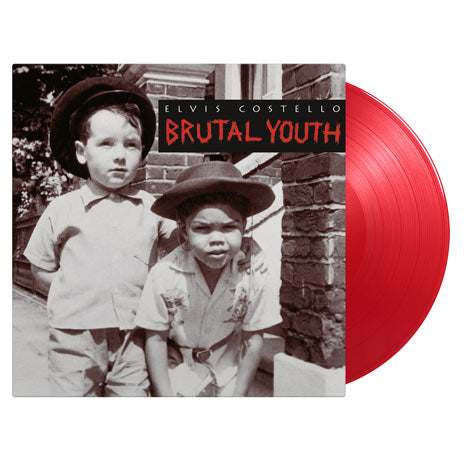 Elvis Costello / Brutal Youth limited edition 2LP red vinyl
£25.00
Brutal Youth limited edition 2LP transparent red vinyl

2LP red vinyl • 1000 only (300 for the UK) •  Gatefold sleeve • Numbered

Brutal Youth (1994) was Elvis Costello's return to the sound heard
earlier in his career. It was the first album in almost 10 years since he
played with his backing band The Attractions on Blood And Chocolate
(1986).
Born Declan Patrick MacManus, the Grammy Award winning
artist has had a fruitful career with over 35 albums to his name. Six of
these, including Brutal Youth, were included in the book 1001 Albums
You Must Hear Before You Die. Featuring Nick Lowe on bass. Brutal
Youth is unmistakably the best album Costello made in the '90s.
This is issued by Music On Vinyl and will be released on 31 July 2020.
SIDE A
1. Pony St.
2. Kinder Murder
3. 13 Steps Lead Down
4. This Is Hell
SIDE B
1. Clown Strike
2. You Tripped At Every Step
3. Still Too Soon To Know
4. 20% Amnesia
SIDE C 
1. Sulky Girl
2. London's Brilliant Parade
3. My Science Fiction Twin
SIDE D
1. Rocking Horse Road
2. Just About Glad
3. All The Rage
4. Favourite Hour