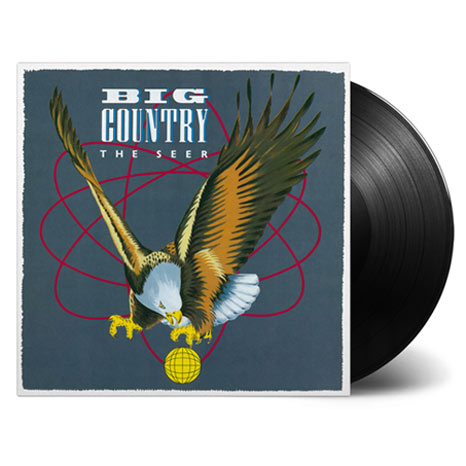 Big Country / The Seer 2LP vinyl expanded reissue
£25.00
 This is a pre-order. Item will ship on or around 26 July 2019
The Seer 2LP expanded vinyl
180g black vinyl • Expanded with four bonus tracks • Insert with lyrics
Big Country's 1986 album "The Seer" features their biggest UK hit 'Look Away' and also features a certain Ms Kate Bush on vocals on the title track.
This is a 2LP vinyl expanded edition of the band's third album and features four bonus tracks on side four, namely 'Song Of The South', 'Look Away (12" Mix)', 'One Great Thing (Disco Mix)', and 'Giant'.
This is released on 26 July via Music On Vinyl.
SIDE A
1. Look Away
2. The Seer (featuring Kate Bush)
3. The Teacher
4. I Walk The Hill
SIDE B
1. Eiledon
2. One Great Thing
3. Hold The Heart
4. Remembrance Day
SIDE C
1. The Red Fox
2. The Sailor
3. Song Of The South (Bonus Track)
SIDE D
1. Look Away (12" Mix) (Bonus Track)
2. One Great Thing (Disco Mix) (Bonus Track)
3. Giant (Bonus Track)